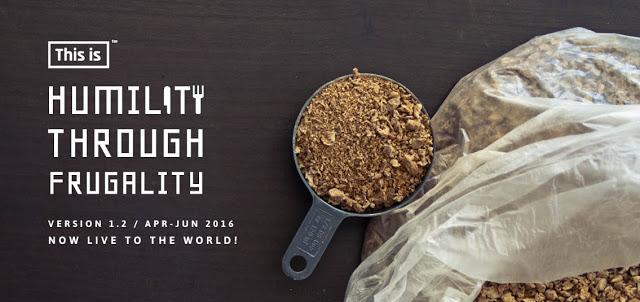 Version 1.2 of Humility Through Frugality manuscript is now live and online to the world (April/June 2016). Welcome to Nutritional Humility.
I hereby welcome you to what I consider the most extensive as well as exhaustive – most definitive version of Humility Through Frugality™ to date. Download now and please empower and share one another with empathy through the harsh winters ahead of us. This book remains free for all to view, review and download however please respect the fact that the PDF is encrypted to restrict further re-printing at any public's end.
What's New – Version 1.2
From an all new $20 to $25 weekly Humility plans as well as further guidelines, preservation ideas, instructional methods and a host of new insight/s; welcome to Nutritional Humility.
I first of all would like thank any or all prospective readers of whom to have downloaded the previous iteration (version 1.1 / December/January 2016) as I hereby announce below the new features, updates and revisions over the previous manuscript. Spanning across the development and revision period of three months, I have listed a series of changes and updates to the book. Here I propose those changes transparently in bullet points:
General / various manuscript text revisions and amends. General / various intensive manuscript text revisions and amends. For keeping and maintaining legibility and overall readability throughout many sections of the book.
The free to download / ebook Version 1.2 is NOW ALL in COLOUR. However for all manually printed orders they will have to remain economically in black and white.
Introducing several new photography throughout the book.
Many questions (and their answers) have been  re-arranged to ensure and pave way for other features and new sections below to accommodate readability and ease of flow.
All new $20-$25 per week Humility budget plans. Welcome to the very next level of commitment to the humble, minimalistic ways of living and surviving. Here I propose various conceptual as well as hypothetical plans for all nutritional paradigms be it from Ketogenic Diet, to Keto Vegan Diet, Standard low fat / and the high carb 40/40/20.
Added an all new Index feature at the end of the book. Please note that this index is not by any means an exhaustive complete means to meet publishing standards and are only categorised by most-searched after topics and relevant subjects for easier back referencing.
Updated ALL PLANS (from $35 to $50 per week) with updated pricing/s across all nutritional plans. Sample dietary "snapshot" food intake plans are also updated to reflect these changes in effect.
Added new nutritional strategy overviews Specific Carbohydrate Diet and Low FODMAPs Diet in addition to the Blood Type Diet. All also featuring a courtesy readapted beneficial and forbidden foods charts for each strategy.
Added new feature tips section "Bulk Foods Buying Guide" This helps and aid you to buy things that are necessary within twice or up to four times a year opportunity occasions.
Added new feature tips section "How do I determine / track my overall budget and resource consumption?" This helps and aid you to keep track as well as to determine your overall habitual resource consumption patterns.
Added new feature tips section "Tracking your overall food resource consumption with Myfitnesspal Account" This helps and aid you to use Myfitnesspal account together with your goals of tracking resource / food consumption patterns. Giving you an overall window over the nutrient caloric consumption over the food you eat from day to day.
Added new feature tips section "Surplus Maintenance via Cyclical Purchasing" This helps and aid you to understand how to maintain a surplus food supply by means of buffer saving funds and to further incentivise you to lower your actual weekly expenditure on foods.
Added new bulk meal / meat replacement ingredients TVP / textured vegetable proteins and whole soyabeans to accompany the all new $20-$25 per week Humility plans and as extra options to the Bulk foods / meal / meat supplementation section.
Added new instructional methods on how to prepare soybeans and how to cook TVP for Keto-Vegan nutritional regime/s.
Added a new FAQ feature inside Ketogenic Diet FAQs "Social Ketogenic Dining Choices" where I have curated together all possible suggestions and alternative strategies when choosing possible Ketogenic options within commercial restaurants / dining settings. From European / mixed contemporary settings to Italian and Chinese and Vietnamese dining setting contexts.
All "protein" supplementations now relabelled as food / protein meal supplementations. These help to unify and group together an easier mean/s to identify all bulk-food-buying point of references. Eliminating the need to back tracking pages as evident on the previous edition.
Food / Protein Meal Supplementations section moved earlier to immediately after the Sample Plan/s. Eliminating the need to back tracking pages from earlier version.
Version (1.2) is such an overhaul of changes revisions and re-coordinations I feel compelled to say this is indeed; a major revision. As such that up to 70% of content are amended.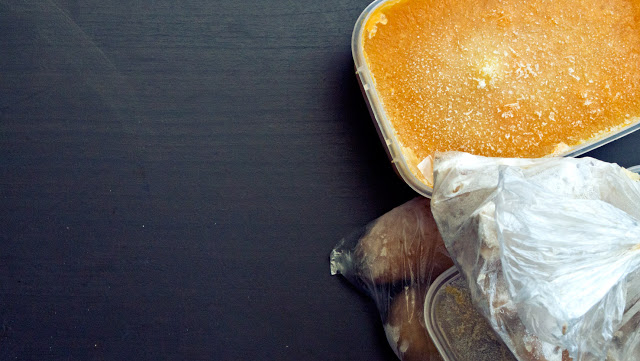 What are you waiting for? Download the book now.