An independent, unofficial elaboration on D-AGEs / Dietary Glycation End Products.
Pragmatic workarounds, supplementations and further nuanced insights. An independent, unofficial elaboration on D-AGES / Dietary Advanced Glycation End Products.
Pragmatic workarounds, supplementations and further nuanced insights. Completely free for viewing and reviewing. Not for profit. 
An independent & unofficial expanded repository and examination of Dietary Glycation End Products. Featuring further unbiased discussion and pragmatic reconsiderations surrounding their nuanced health implications.
As a technical companion resource to the parent book Nutritional Humility™ (formerly "This Is Humility Through Frugality") to help educate and inspire further discussions surrounding both objectivities and subjectivities – of Glycation End Products research. All in an end-consumer friendly tonality, in mind. 
This Author (AW™ / Andrewwiguna.com); in spite of no public indemnity protection, hereby without prejudice collected and presented over 70+ citations and references; sourced from free public domains – to support all claims of scientific authenticities, including any or all mildly suggestive claims as "pragmatic workaround" or "considerations". Readers are welcome to verify each of these at their own timely circumstance. 
This Book remains free to view and review. Anybody with already affirmed or established, conscious awareness of Nutritional Science are welcome. Should this Book proves immense use This Author implores your sincere feedbacks via writing at the proprietary Blog article.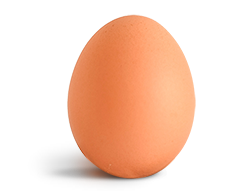 (Zilch) bias. "Good" or "Bad". "Pro" or "Contra". All sentiments are presented to the table. Like its parent book Nutritional Humility™ - this publication is neither "official" or prescriptive, but rather contemplative. Subject to individual interpretations.
Limitation of this publication
For more information on these limitations, public member indemnity, and professional rationale disclosure/s – please refer to page 12.
Brought to you by the Author of Nutritional Humility™.
Scientific Frugality. Authenticity. Individuality. Resilience. An examination of our turbulent paternalism. Are you living towards your-self? Or away from yourself?
Feedbacks Welcome
Email: AWIGUNA1985@GMAIL.COM on all feedbacks. In order to improve readership and accessibility, The Author may out of further discretionary time and resources – make periodical amends.

"I would rather have questions that cannot be answered.
Rather than answers that cannot be questioned."
~ Richard Feynmand
"Humility Through Frugality™" / "Nutritional Humility™", "Andrewwiguna.com" / "This Is™ Project / are Personal, creative concept unregistered trademarks 2013, 2019 by Andrew Wiguna / AW™ / andrewwiguna.com. All content inbetween published (printed) versions of this book as well as the Public / Ebook are subject to editing variations and amendments. No part of this book may be modified in any printed or electronic form without permission. WRITTEN & EXPRESSED FOR THE AUSTRALIAN DEMOGRAPHICS, MARKET and AUSTRALIAN FIAT CURRENCY. Select cover & interior photography images by Andrew W. Not currently published for commercial distribution / This book is free for public review, reading and viewing. This book is a non-fiction Questions-Meet-Answers textual resource to assist and console individuals in need of non-prescriptive support  for personal reclamation/s against various crisis – be it financial and in some respect/s- nutritive health & sociological incapacities. DISCLAIMER: The Author / AW™ holds no medical responsibilities for any adverse effects or undesired outcomes from any individuals to have not read or followed/assessed/considered any prior reading, and research over following a different nutritional paradigm. This also includes failure to consider any extensive micro-lifestyle re-assesment/s and adjustment/s as needed. Upon reading, you are encouraged to pursue and research at your own risk/s to readily plan and subscribe to any dietary paradigm that suits your physiology and living conditions. You hereby agreed to proceed and to accept these disclaimers at your own risk & responsibility.